EURO-PARK Ząbkowice
Investment areas in an excellent location
Location
Lower Silesia is one of the top manufacturing hubs in Poland, with the strong presence of world's leading industries: automotive, white goods, engineering, pharmaceutical and chemical. The presence of numerous foreign companies in the region, a large skilled labour resource base as well as innovation in industrial solutions and the application of Industry 4.0 position Lower Silesia among the top regions in the country. As the interest in Lower Silesia grows, so too does the demand for well-prepared investment sites. This is particularly the case for high-tech industries, which have high expectations of the quality of locations for specialised facilities.
In order to meet these expectations, Euro-Park Ząbkowice sp. z o.o. is offering an industrial park investment area in Ząbkowice Śląskie, directly next to the planned S8 expressway.
Euro-Park Ząbkowice is located to the north of Ząbkowice Śląskie, next to national road no. 8, and is currently being prepared for industrial functions. The park is c. 60km from Wroclaw and covers an area of approximately 120ha.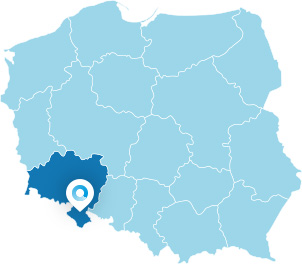 Polska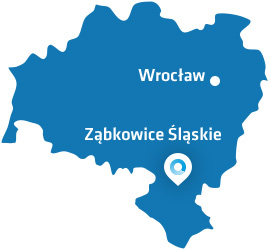 Dolnośląskie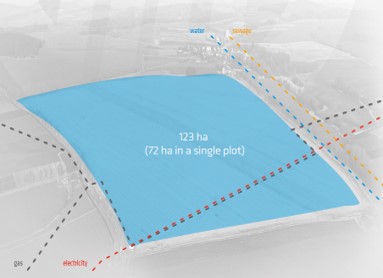 EURO-PARK Ząbkowice
Local Spatial Develpement Plan
The Local Spatial Development Plan, adopted in 2022, allows for production activities on the Euro-Park Ząbkowice site. On the investment area it is possible to build production and and storage facilities, warehouses  as well as commercial and service buildings. The MPZP allows for the construction of technical infrastructure and photovoltaic facilities.